Harrison Creek Gun Club is a locally owned and operated outdoor shooting range located on Johnson Road in Fayetteville, North Carolina. Our 4+ acre facility has 4 covered shooting ranges with target placement options from 3 to 200 yards and a 440 square foot covered deck. The range is wheel chair accessible and family-friendly.
We are a private gun club and membership is a requirement.
We look foward to seeing you soon at Harrison Creek Gun Club.
*Hours of Operation
Winter (Non-Daylight Savings Time):
Friday & Saturday 9:00 am until 4:30 PM.
Call us for other times that you may need to shoot and we will do our best to accomodate you.
Take Exit 49 off of I 95 south onto Cedar Creek Road, (Hwy 53 South) for 8.5 miles to Johnson Road. Turn right then travel 1.1 miles on Johnson Road. Look for black mailbox on left hand side of road and turn left into the range area.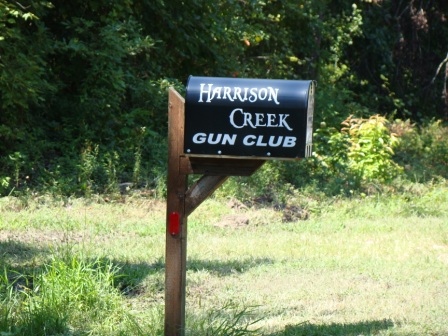 D.R.Stanley
D. R. Stanley
R. K. Stanley Sr.
For more information contact :
D.R. Stanley (Danny)
(910) 818-9151